For Immediate Release
Tuesday, June 16, 2015
Contact: Kathy Cianci
kathy.cianci@co.richland.wi.us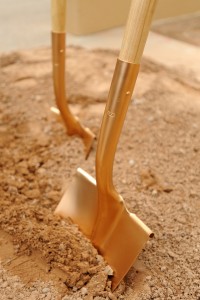 Pine Valley Healthcare & Rehabilitation Center Plans to Break Ground on Facility Expansion Richland Center, WI – The Richland County Board and Pine Valley Trustees are pleased to announce the start of construction on their facility expansion and renovations. The official groundbreaking ceremony will be held Thursday, June 25, 2015, at 10:30 am. The Trustees encourage members of the Richland County community to attend the event, taking place on the Pine Valley grounds.
Nearly a year ago, the Pine Valley New Facility Temporary Construction Oversight Committee was formed to explore all options for improving the county nursing home facility. The subcommittee was tasked with finding the most economical plan to best position Pine Valley for the future. Their plan to renovate and expand the facility was approved by the County Board on Thursday, May 28, 2015. Specifically, the proposed new facility will improve efficiency and expand operations while repurposing portions of the existing building for support spaces, community use and therapy. Eighty skilled nursing beds will be available and the continuum of care will expand by offering 16 assisted living beds. All residents will have private rooms and bathrooms in a residential, neighborhood style design.
The Facility Oversight Committee worked with Eppstein Uhen Architects and CG Schmidt Construction to develop plans and designs. Phasing is scheduled to minimize disruptions to residents and normal operations. Construction begins with the Groundbreaking on Thursday, June 25, 2015, at 10:30 am at the Pine Valley Grounds (25951 Circle View, Richland Center, Wisconsin). The event is open to community members, and refreshments will follow.
For more information on the upcoming project, please visit the new Pine Valley website, www.pinevalleyhealthcare.org.